Del Monte
Freshly Delivered
- Now Online!
Piloting An
e-Commerce Project
A global name. A very high brand recall value. A huge consumer base. Multiple systems in place for logistics, IT, payments, etc. Fresh Del Monte already had it all. But consumer demands were changing. And you have to change with them. Consumers were going digital. Better than playing catch up, it's best to be out there with the consumers. That's when Fresh Del Monte initiated their new project: myfreshdelmonte.com.
Team Fresh Del Monte was on the lookout for a very specific set of tools & skill sets- innovative technology, bespoke solutions and experienced e-commerce consultants- to launch their brand's online storefront as a pilot program first in the UAE before scaling it up globally. That's where we came in.

Our Role-
Consultants First.
Fresh Del Monte is Fresh Del Monte. And it was their first big leap into digital. There was no room to mess up. Period.
So, before we plunged in, we had quite a lot of deliberations to understand the processes, provide our suggestions on the e-commerce model, keenly listen in to their inputs, and try to figure out the right fit model for a market leader in their industry. We needed to make sure that order processing, confirmation, and execution for hundreds of consumers was done fast and done well. Essentially, we were figuring out our own benchmarks.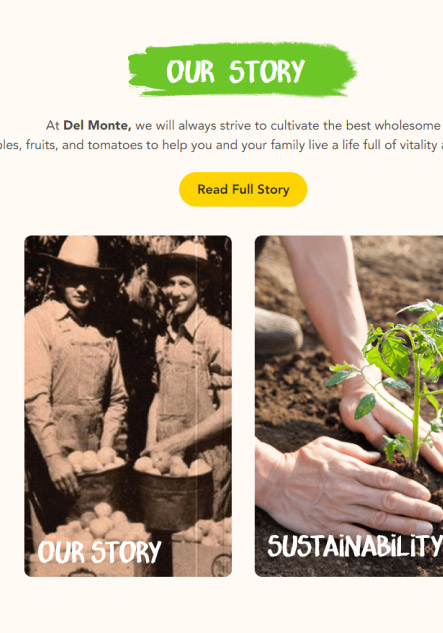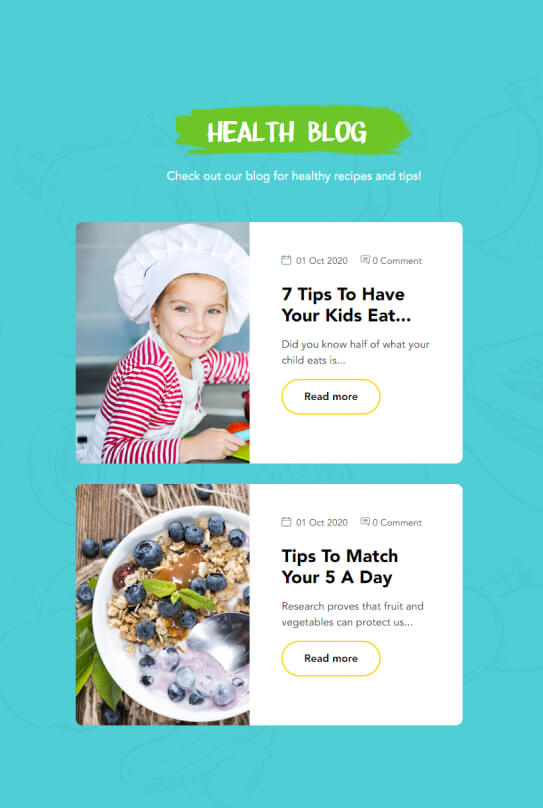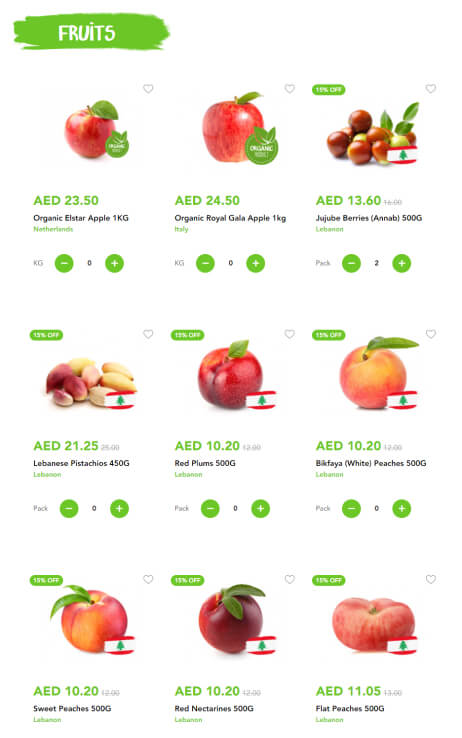 Selling Made to Order / Made
to Stock Products Online
So, one of the primary considerations in F&B is whether you want to sell an available stock or take orders and procure the stocks accordingly. This is key as you don't want to mess up the consumer experience. Customers won't come back if they have to wait and wait and wait after placing an order.
The tricky part with Fresh Del Monte was that most of the products were made to order. You literally will not be able to keep stock of them. And you can't commit to a delivery timeline before you get the order. And in between you also had the regular stuff - the made to stock products as well. But we guess we got it right in the end. You can go over to Fresh Del Monte and try it for yourself here
Designing for
Customer Engagements
What you see be here are some of the Works in Progress screens that we have had during the course of the project. The team at Fresh Del Monte have been spot on with the detailing of the layout. So a big shoutout to all the participants n the Design workshop including the marketing team and our own UI/UX team for coming up with a neat, clean and intuitive UI layout.
Research suggested 80% traffic would be driven through mobile engagements and hence a Mobile first approach was conceived for the UI/UX strategy.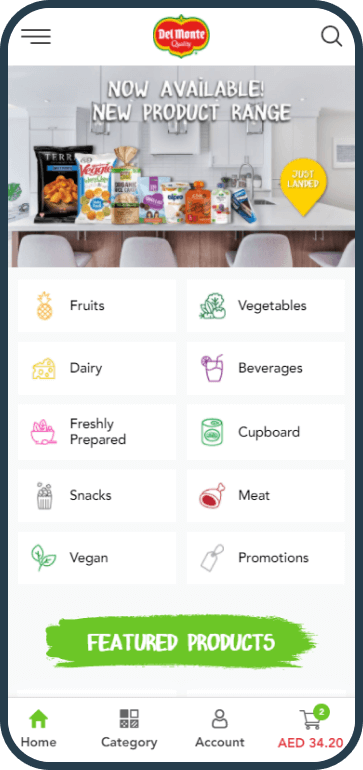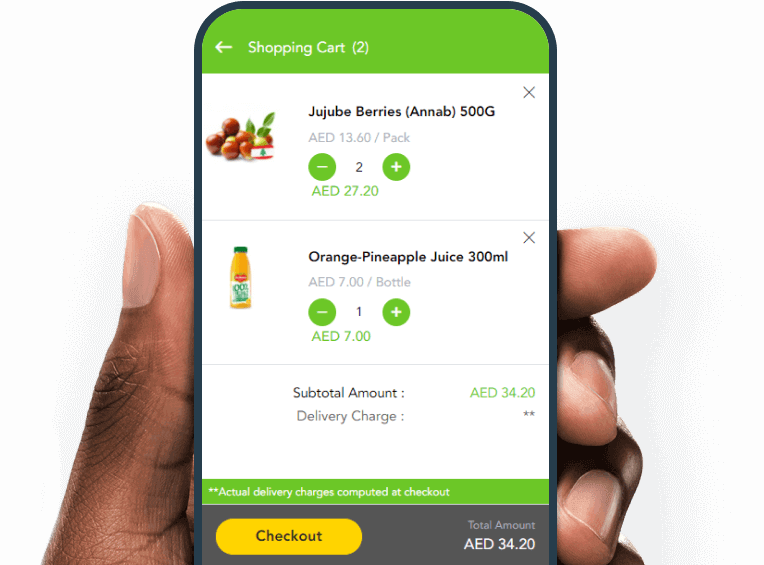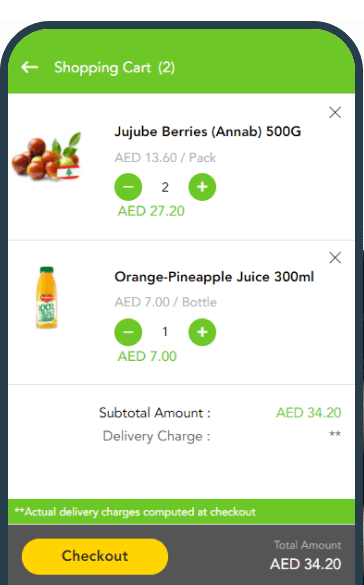 Standardising the
Unconventional
As Fresh Del Monte was a benchmark F&B company, we had to bring in all the essentials to the table and also think out of the box and use unconventional tools to ensure a better e-commerce experience. We put our heads together and came up with subscription e-commerce, delivery slot and zone management, pick & pack applications...need we say more? Well, maybe we should. But experience speaks better. So it's better to check it out yourself here.
We hate to brag but having functionalities that are at par with any large-scale enterprise e-commerce solutions provider really helped us deliver an e-commerce experience tailor-made for Fresh Del Monte's customers. And we like to believe our deliberations, research, and consulting capabilities came in quite handy.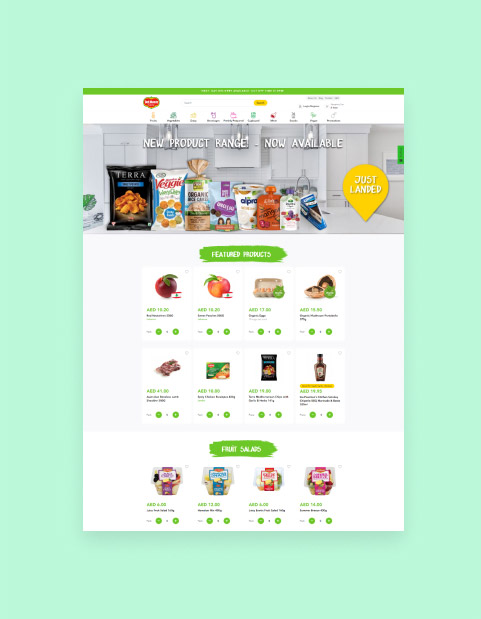 Home Page
products highlighting and corporate promotions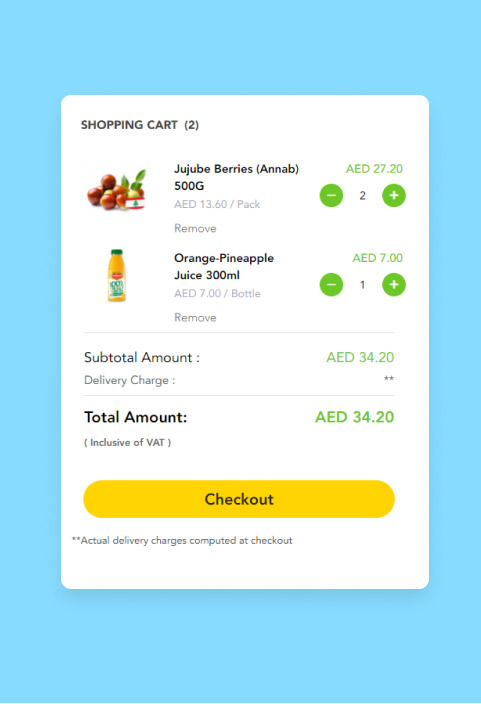 Checkout Integration
products highlighting and corporate promotions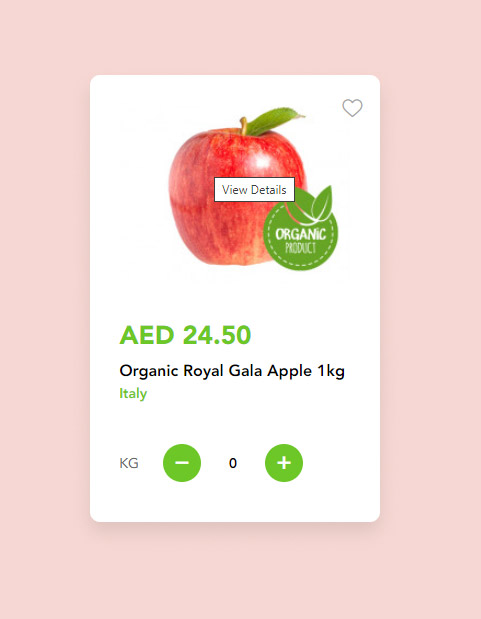 Product Selection
products highlighting and corporate promotions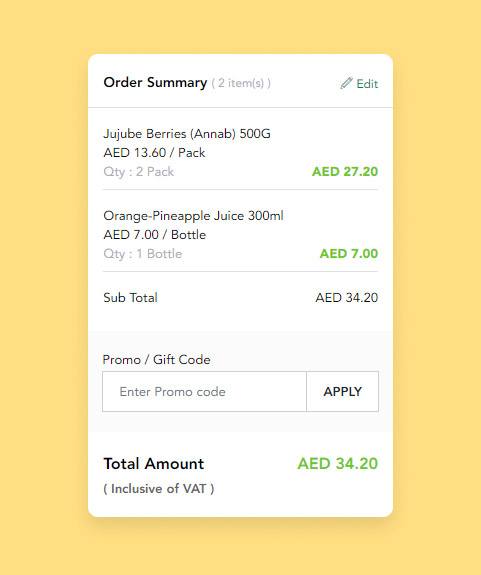 Checkout Integration
products highlighting and corporate promotions
SAP to oOrjit to Consumer
to Fresh Del Monte. Repeat.
Best run businesses run on SAP.
We have heard that before. So has Fresh Del Monte. SAP HANA4, to be precise, is what manages the backbone of the operations at Fresh Del Monte.
We have done this before and we will do it again: connecting oOrjit to SAP for Fresh Del Monte. While SAP managed things in the background, we had to create the perfect foreground that would become the face for Fresh Del Monte's consumers. Between SAP and oOrjit, a restful API layer syncs customers, orders, and products.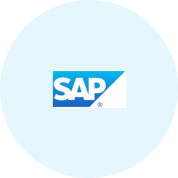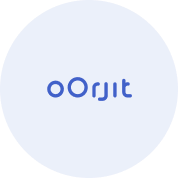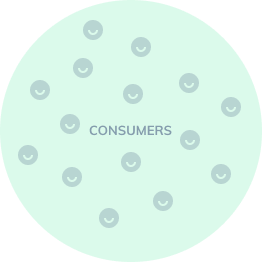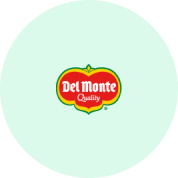 Delivered Fresh -
Goes Online.
Once things were put in place, it was time to test the waters. Fresh Del Monte's marketing team got in a group of internal users to do just that: test the Beta version. In all honesty that was indeed a pretty wise decision. Maybe not much work was done post that but it did help analyse a few shortcomings in the user journey, rectify, recreate, and deploy again.
All's good and in good hands too. The pilot has taken off. But there's still more to do. The engine needs fuel. You can't have a digital asset sitting  idle on its own. You need to advertise, let people know. and make them shop online. Fresh Del Monte had its Digital Agency take care of the social channels, digital campaigns, and digital marketing initiatives. We provide technology support to ensure that there are no glitches in whatever marketing initiatives are undertaken as well as help ramp up the functionalities to align with the marketing objectives, whenever and wherever needed.  
Analytics is always handy.
Analytics, Marketing & Automation
Advanced e-commerce analytics is an entirely different ball game that can literally transform your digital transformation process. So, we got to work for Fresh Del Monte and did a deep integration with Google's Analytics, Advanced E-commerce Analytics, Tag manager, and Facebook's Pixel & Catalog. This helps them get details of the who, when, and where of e-commerce visits and plan out their advertising and retargeting strategies accordingly. The end result so far has been nothing short of a tremendous success.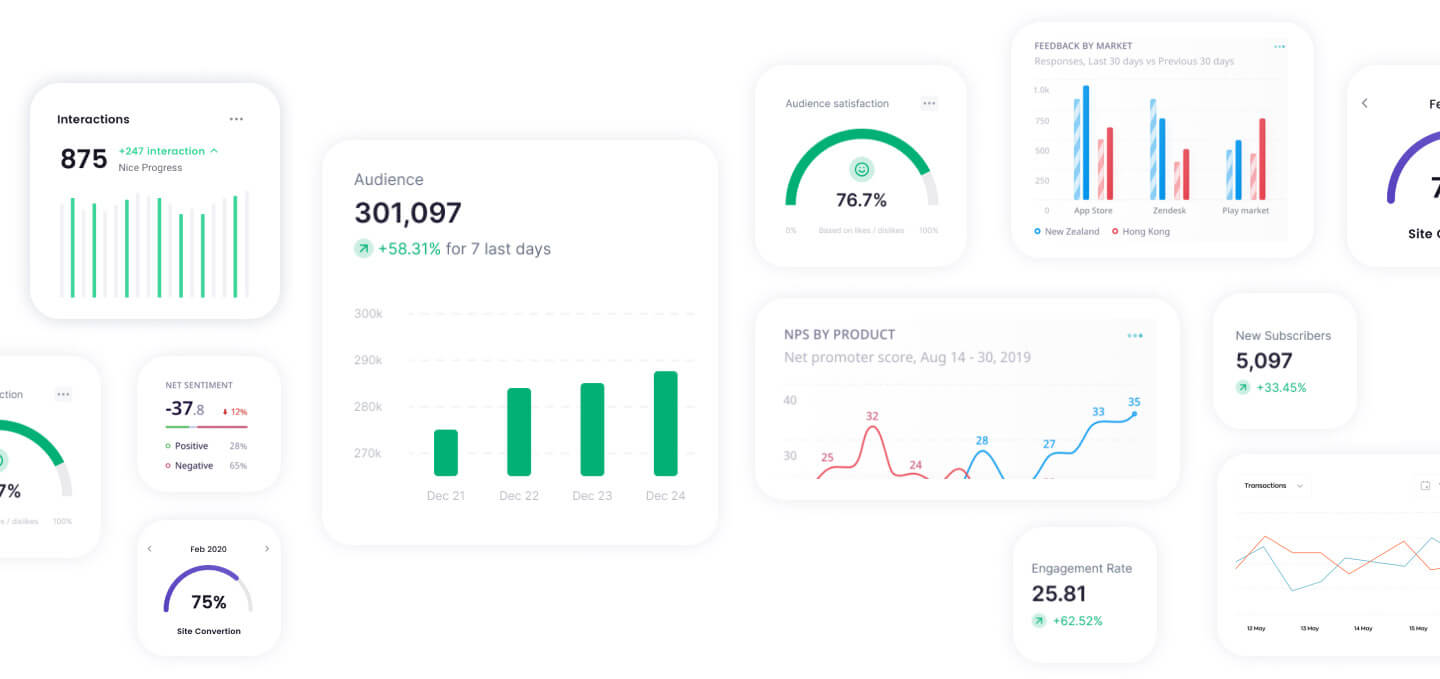 Covering Other Destinations.
The UAE first launch project for Fresh Del Monte has had the desired outcomes and we have moved on to replicating the model to other regions - with customizations specific for those regions - starting with Dallas in the USA, followed by KSA. In fact, the USA e-commerce portal is already live. You can shop fresh produce online in Dallas from here. Stay tuned to know when we bring e-commerce to your doorstep!
In A Nutshell
End-to-end consultation to structure the complete e-commerce lifecycle in multiple fronts and launch a self-sustainable e-commerce platform in a short span of time.
Mobile-first design to ensure more customer conversion from mobile traffic.
ERP Integration for products, orders, and customers from ERP to oOrjit and vice-versa.
Time slot based delivery with customization according to region and day.
Subscription order management using subscription profile for ease of order handling.
Customer profiling using virtual customer grouping for marketing automation.
Delivery and inventory management for multiple product types with highly fluid inventory management capabilities.
Pick-and-pack application to manage product delivery seamlessly in the shop floor/warehouse.