Excellence Driving Centre LLC
Your Road Ahead.
Made Digital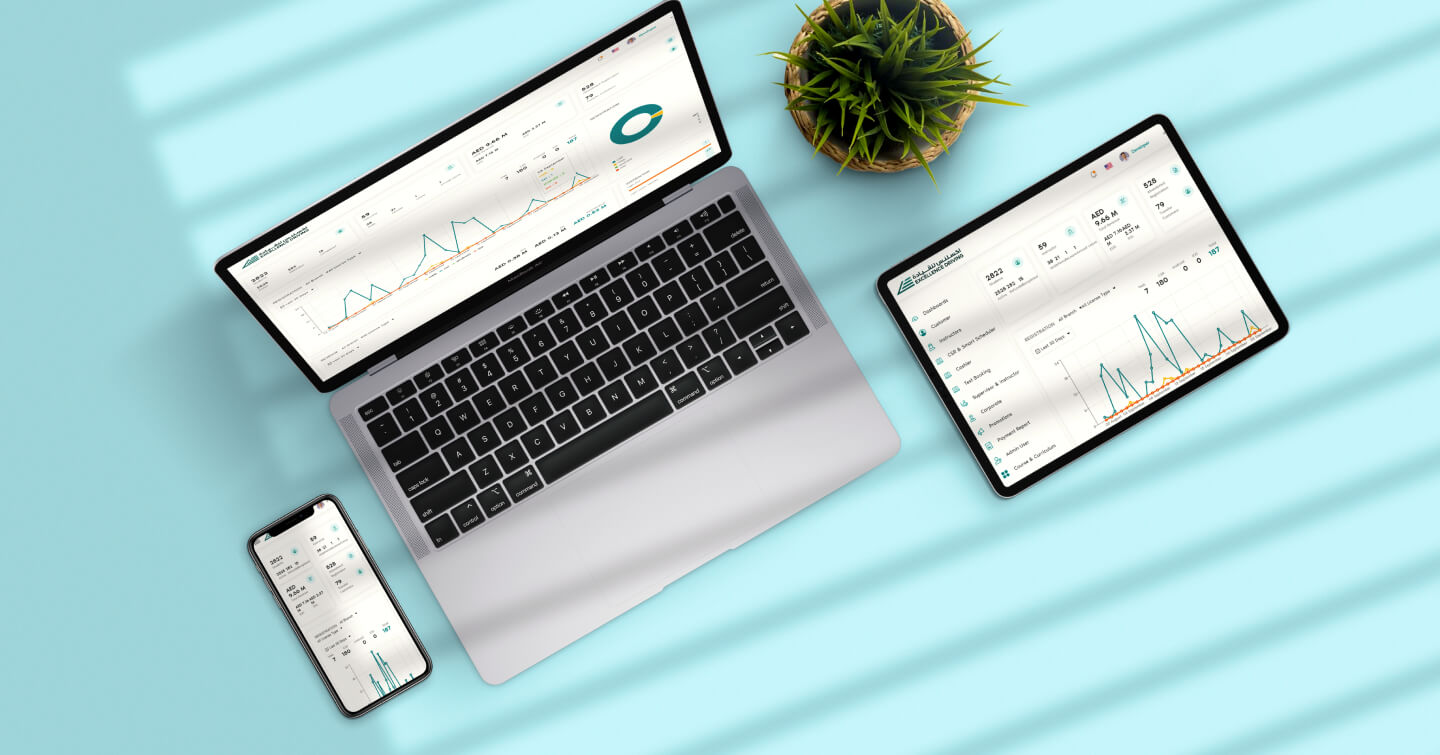 Going Paperless
From Day One.
As a new business unit, Excellence Driving Centre LLC (EDC) came with no strings attached and a vision to implement a system that will allow them to go paperless - in tune with UAE's Digital Vision. A vision that is unique, unconventional, innovative, and yet very much achievable. Bringing this vision to a process that is complex and involves multiple stakeholders and multiple systems has been a task that was rather daunting to say the least, but worth every inch of the effort.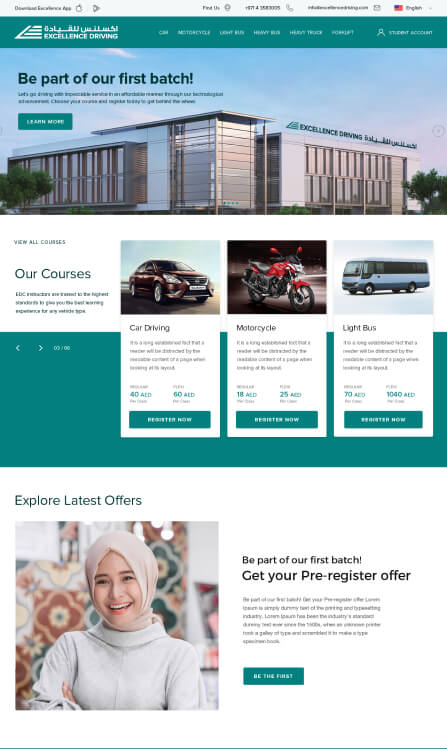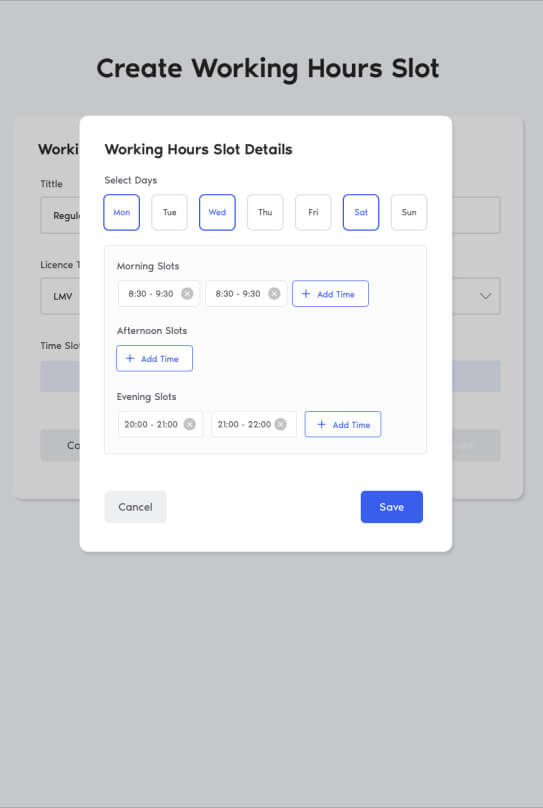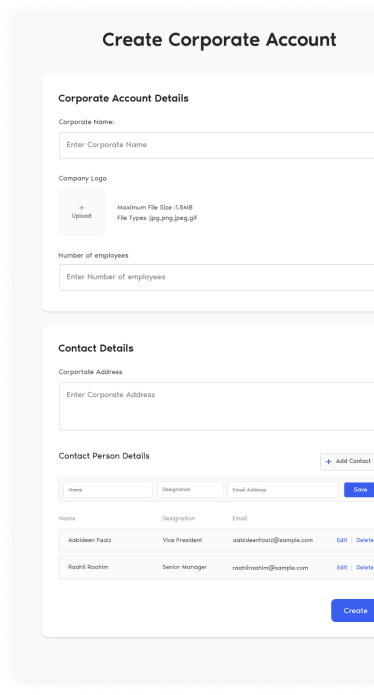 Digitizing 
a Complex Process 
Having a Vision is not enough. You also need to bring this vision on to a digital ecosystem and initiate a digitally driven transformation of the business processes. As a process that requires multiple systems synchronising and managing large amounts of data back & forth we had to be crystal clear on the nitty gritties of the process and the external system involved in these processes.
A bird's eye view wouldn't have been sufficient, we had to dive deep into  the guidelines, regulations and the thrid party systems used to manage driving institute related processes. And then we had to deliberate on different use cases of the student journey in registering for courses, attending theory tests, booking classes, taking tests, and procuring licenses, to name a few. And then we had to understand how we could optimize and digitize the process for instructors. And then for the lecturers, and the list goes on and on. We had to take it one step at a time and deliver a completely digitized process.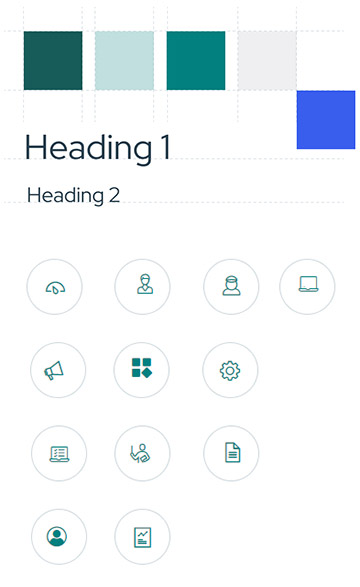 The Planning and
the Phasing
A project of this scale would be messed up big time if we don't plan it and phase it based on the business operational needs. We have had a tough time doing that - you need to keep all the departments in the loop - the HR, Finance, Sales, Marketing, Operations, CSR, Instructors, and even the crucial third partiapplications involved in the ecosyste. But, as the adage goes - the show must go on - the business must never be interrupted. So step 1 was to finalize the steps of executing the project.
Powered
on the Latest Tech Stack
While understanding of the processes helped us plan our strategies, we also needed to ensure that the experience we provided - whether for the students, the instructors or internal users were intuitive, seamless and exhilarating. We were pretty sure we wouldn't be in a position to provide that unless we bring in the best in class technology into all system processes - be it the user experience, the system performance, the system securities in places, the application architecture, the robustness of the application or the quickness of adaptability to business changes & challenges. So put together a tech stack with the latest technologies for UI / UX adoption, application security architecture, enhanced system performance etc.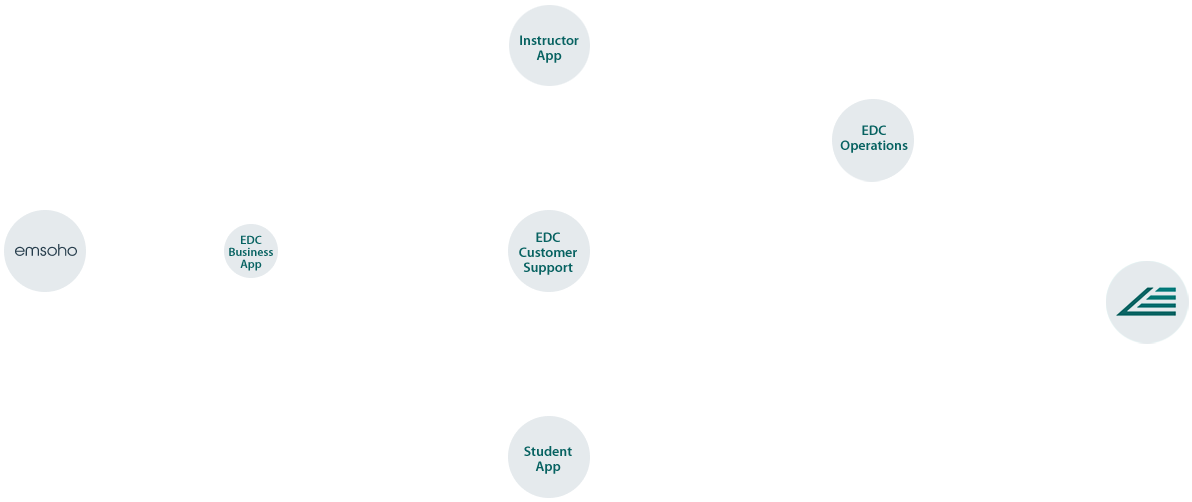 Relying on Micro Services for a Seamless Experience
Once we had everything in place - the understanding of the operations, the strategy for dependent systems, the roll-out action plan - it was now on us to pull our socks up and get to work on converting these well-defined processes into relatable, intuitive experiences for the relevant stakeholders using the application.
For this we set out on creating mini user stories for each defined process. Or, rather, we broke down these processes into functional modules that were broken down further to relevant use cases within these modules, which were then extrapolated to multiple directions forming multiple user stories which were then fragmented into mini user stories that were then built into a prototype relying on the capability of micro services. Each micro service manages its own functions and these micro services communicating with each other to execute different procceses. Thereby we broke down a dependent complex system into independent micro services managing relevant functional modules. Pretty neat, isn't it?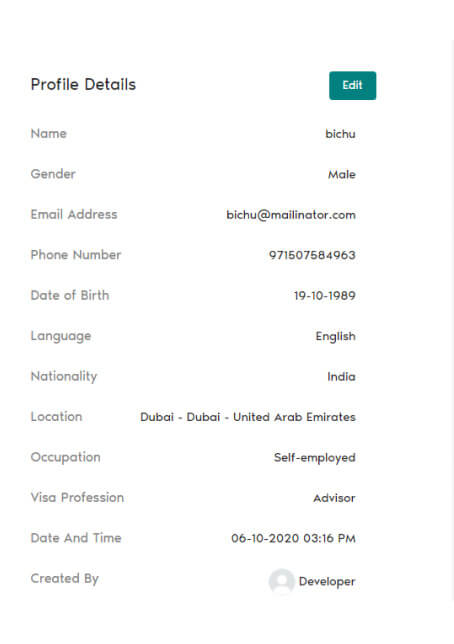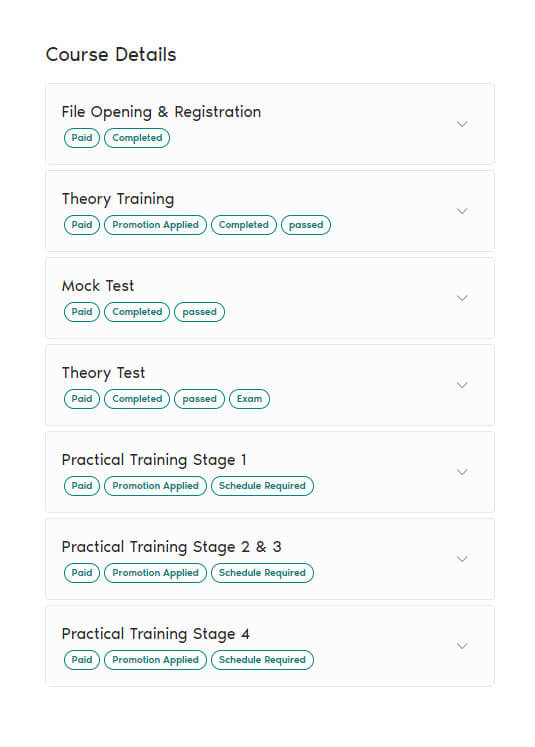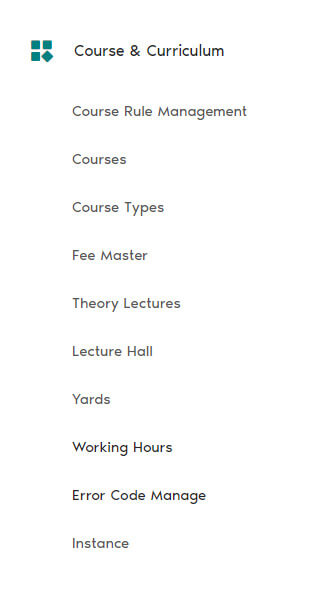 Presenting Odoo on oOrjit
So, while we talk about experiences, let's put things into perspective here. The entire gamut of applications for EDC is, in simple terms, a fusion of two systems - Odoo and oOrjit. Odoo powers the back-end process with its strong stable ERP modules and oOrjit creates the experience layer across all the applications including the ERP modules as well as the instructor app, student app, CSR dashboard, and Scheduler. 
Fine-tuning a bumpy ride
A year-long effort let us deliver the components of the first phase to start business operations for EDC. In the meantime, the user stories were tested against real use cases, fine-tuned, and refined multiple times to ensure minimal real-time operational hiccups, as and when they were developed or configured. Nevertheless, for a project of this scale, unforeseen use cases are bound to come up and to overcome this we had a couple of our resources stationed at EDC to ensure things run smoothly without consequences to any business functions.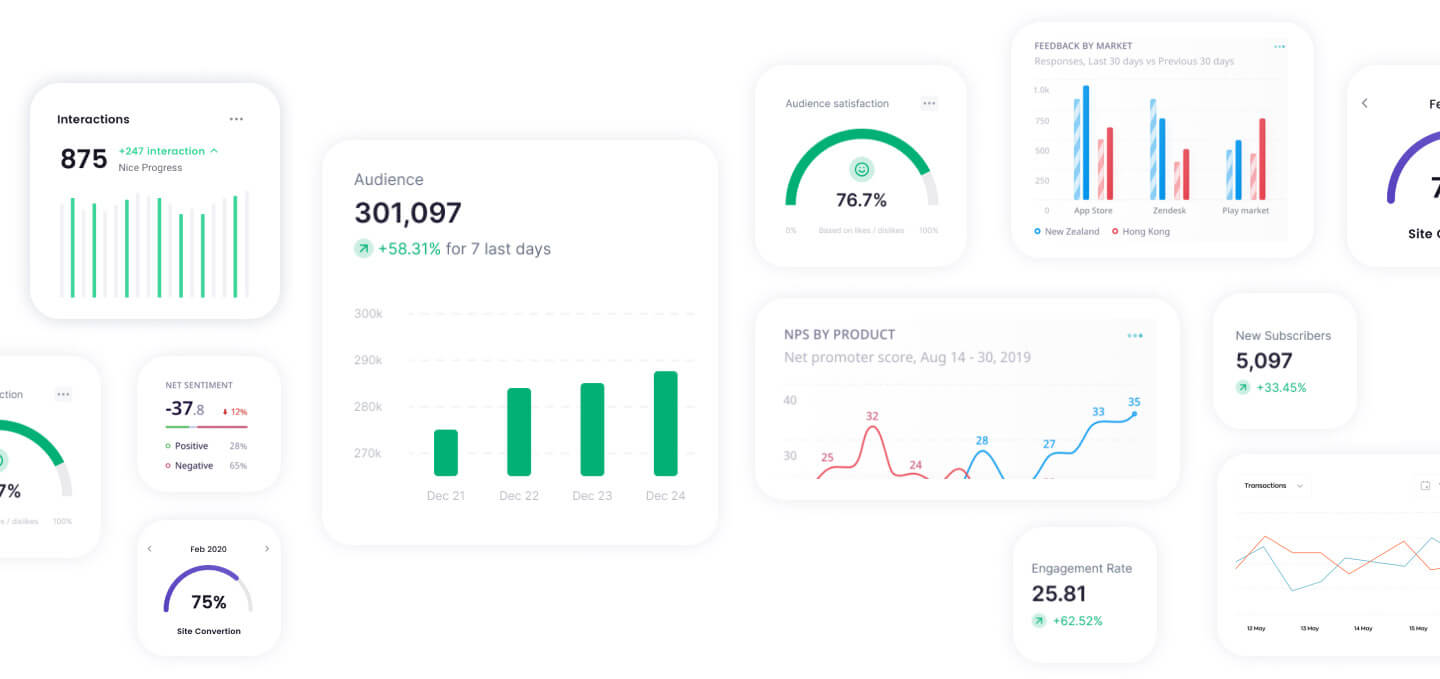 The end result of our efforts are out there for all to experience. We have a pretty neat ERP providing access to all the internal teams, an instruction application, a Smart CSR application, a student application for instant scheduling, and more!
So if you are in the UAE looking to register with a driving school and procure a license, do visit us here. You can also download the apps and feel the experience firsthand. 
"Great application. I used to introduce Excellence to people for 'ignore the horrible process, it's actually a great tool.' This new experience and workflow tweaks are really nice. Awesome job!"
– Email from a student
Where Do We
Drive to Now?
EDC operations are running stable. But it's not yet time for us to pack our bags. We are still doing multiple things here. For one, we are committed to handhold and put our hats in for any support required for the smooth functioning of these applications. We also do build extensions on these systems whenever required.